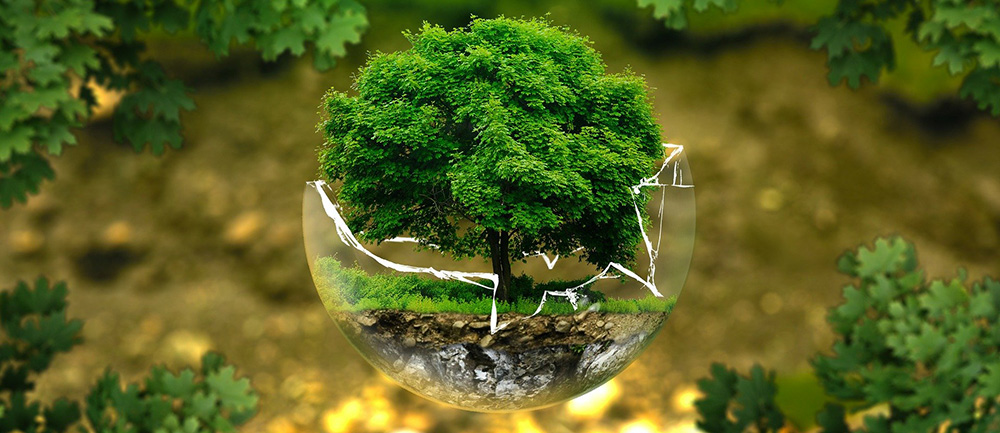 We recognize that "recognizing that our earth's resources are limited and giving permanent consideration to environmental conservation" is one of our important management issues.
In addition, all employees will proactively address environmental issues with the aim of achieving harmony between corporate activities and the global environment, and continuously improve these efforts, and realize resource and energy conservation through the use of information and communication technology.
We will fulfill our social responsibility as a company that contributes to the safety and development of society.
1.

Compliance with environment-related laws and regulations

We comply with laws, regulations, and other requirements in our business activities.

2.

Efficient use of natural resources and energy

In business activities, we deeply recognize the finiteness of resources and energy, make efficient use of them, actively work on saving and recycling, reduce the environmental load and prevent environmental pollution.

3.

Construction, operation and improvement of environmental management system

We will build an appropriate environmental management system for business activities, nature and scale of products and services, and environmental impact.

4.

In accordance with this Environmental Policy, we will set environmental objectives and targets, operate them, evaluate them, conduct reviews, and strive to continuously improve our environmental conservation activities and environmental management systems.

5.

Announcement and disclosure of environmental policy

 

We will promote environmental education and public awareness activities to raise the environmental awareness of all employees and disclose the environmental policy to the outside.
CertiFIcation ISO 9001: 2015

We acquired ISO9001: 2015, an international standard for quality management systems, in 2018.
To meet customer's diverse demands, we work together and exert our-self to the utmost to continuously improve professional
knowledge and the process to ensure the quality.

CertiFIcation ISO 14001: 2015

We acquired ISO14001: 2015, an international standard for environmental management systems, in 2018.
It means that we meet ISO's objectives and standards by continuously improving the environmental impact caused by production activities.
In order to do that, we set environmental targets, make plants for environmental management and constantly improve the system to
minimize the burden to the environment.