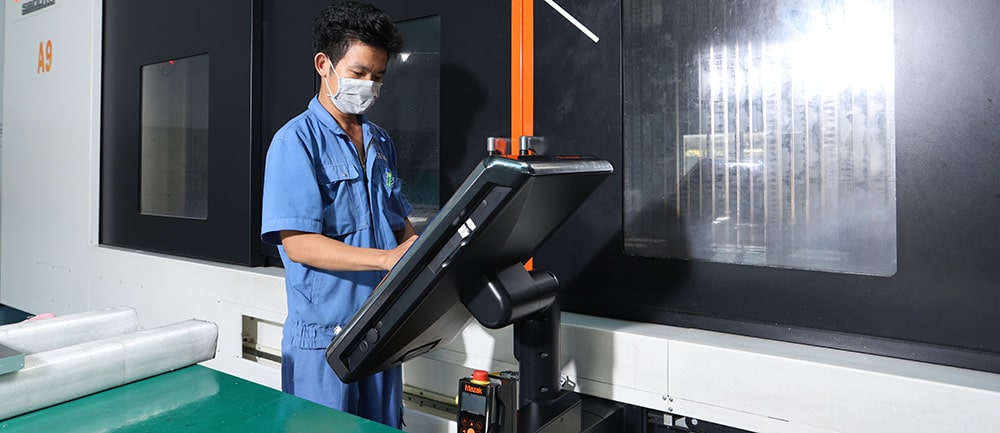 We manage orders, production, and delivery operations from quotations.
Information will be converted into data for each customer.
We will immediately reply to your inquiries about the progress, the delivery information, and the inventory information.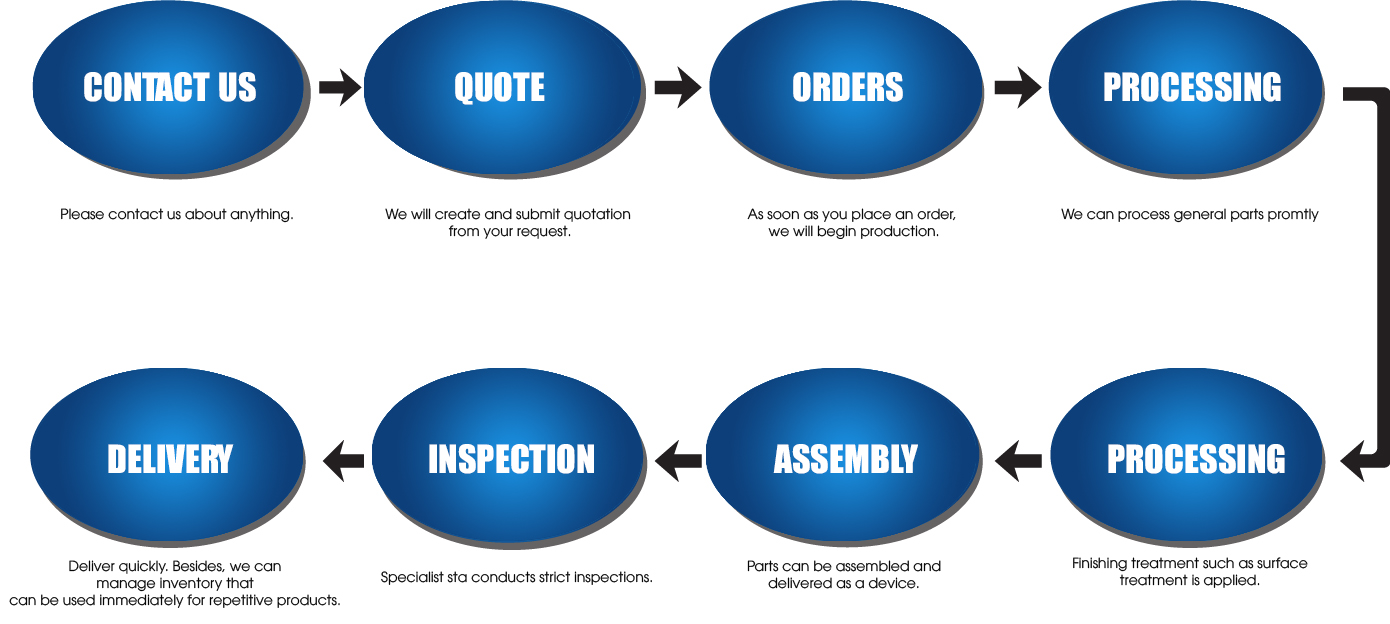 Product quality management
Providing high-quality products is the target that all our members consistently aim to.
SKM Vietnam's quality control is starting from consulting and ordering period from customers.
Base on knowledge of products, our once clerks will look at the drawings as received the callthen advise the accurate solutions for customers' requirements.
Not only QC or production department but also the entire company commits to have high-quality products.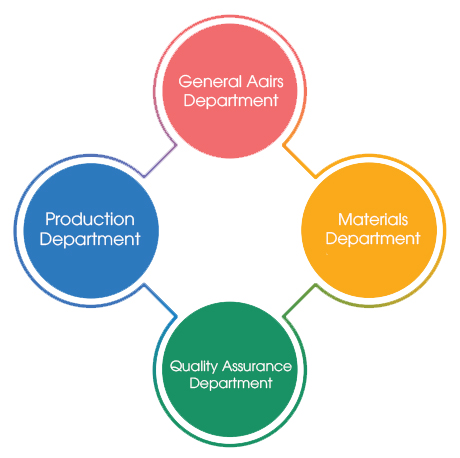 CertiFIcation ISO 9001: 2015

We acquired ISO9001: 2015, an international standard for quality management systems, in 2018.
To meet customer's diverse demands, we work together and exert our-self to the utmost to continuously improve professional
knowledge and the process to ensure the quality.

CertiFIcation ISO 14001: 2015

We acquired ISO14001: 2015, an international standard for environmental management systems, in 2018.
It means that we meet ISO's objectives and standards by continuously improving the environmental impact caused by production activities.
In order to do that, we set environmental targets, make plants for environmental management and constantly improve the system to
minimize the burden to the environment.